HorizonScan Subscription
The most comprehensive global food risk monitoring system
Protect Your Brand
Monitor Your Supply Chain
Major retailers are now requiring suppliers to provide added points of verification including a system for continuous scanning of emerging threats locally and in the industry.
Are you audit ready and compliant for these new requirements?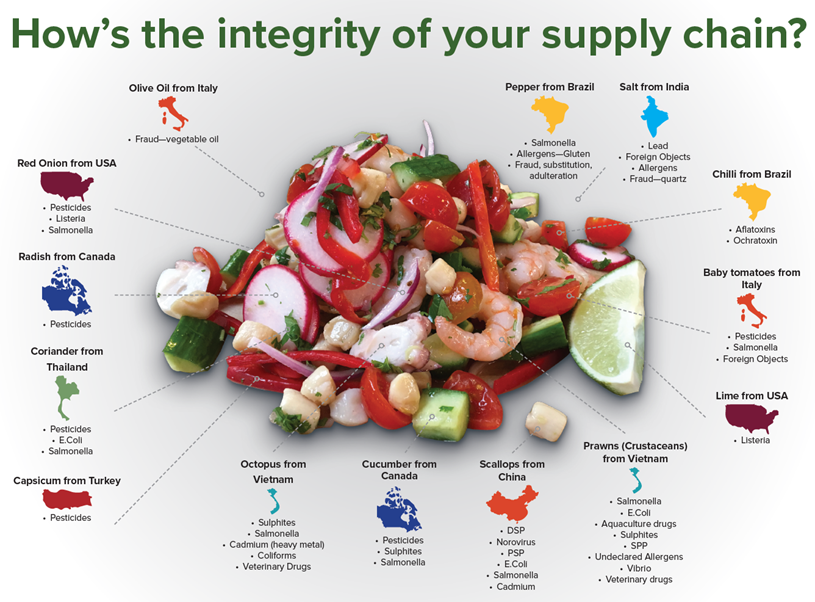 Subscription Options
Please kindly note each individual user of HorizonScan must have a unique "End User License" which may not be shared with other users.
Limited commodities options (12mth selection)
Up to 10 Commodities $ 1,600 AUD (+GST)
Up to 25 Commodities $ 2,200 AUD (+GST)
Standard License options
1 License $ 3,300 AUD (+GST)
2 Licenses $ 5,500 AUD (+GST)
3 Licenses $ 7,700 AUD (+GST)
HorizonScan will help you stay ahead of the game with daily monitoring of emerging, new and novel issues in the commodities you use, wherever you might source them.
HorizonScan will provide you with the data needed to complete your raw material and vulnerability assessments for all GFSI and retailer standards.
HorizonScan will provide you with a breakdown of fraud and authenticity issues. You have the ability to search based on country, commodity or supplier.


Your access will be set up in 24 hrs
Great offer today!
50% OFF - Describe your offer here... - Use promo code #YYY